How an Attorney Can Help
Distracted driving is one of the biggest problems on the road. It results in more car accidents across the country and specifically, in the state of Texas than many other issues. Within the state, 460 people were tragically killed in accidents involving drivers who were distracted in a single year. That same year, 18,635 people suffered serious injuries that came about after accidents involving distracted driving.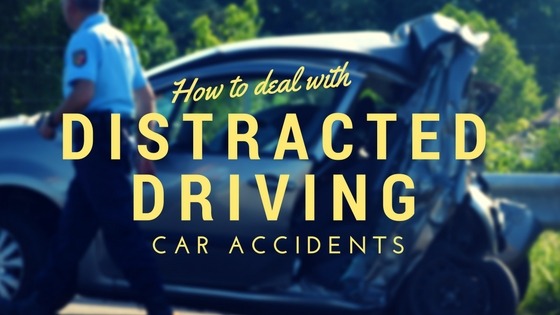 What is Distracted Driving?
Distracted driving is when a person behind the wheel is distracted by any number of items or situations. Most people automatically think of cell phone usage when they think of distracted driving. However, it can include a number of different aspects that can divert the attention of the person behind the wheel. The following can be classified as distracted driving:
• Eating or drinking while driving
• Smoking
• A driver using a GPS device for navigation
• Talking on the phone, usually while holding a cell phone. However, even using your car's hands-free feature can occasionally lead to distracted driving
• Adjusting manuals on the car, such as the radio, air conditioning and accessories
• Reading paper or mobile maps
• Text messaging, whether reading or composing a message
• Talking with passengers
• Dealing with children
• Applying makeup or grooming in some other fashion
Generally speaking, any activity that can take the attention of a driver away from the road and safely operating their car can be considered distracted driving. Distracted driving poses a danger not only to the driver but to other drivers, passengers, pedestrians and anyone else who happens to be on the road.
Liability for Distracted Driving Accidents
Getting involved in a car accident due to distracted driving is very serious. When a driver is distracted and causes a crash, it can leave you with serious personal injuries and vehicle damage. You have a right to compensation and should immediately seek an experienced personal injury attorney to represent you.
In the state of Texas, there is a fault system for car accidents. This means that if you are involved in an accident and the other driver was responsible and are considered to be at fault, you must go through their auto insurance to receive compensation for any damages. However, your attorney will inform you that you have different options available to you when you are seeking compensation. They include the following:
• You can choose to file a claim with your own auto insurance company
• You can file a third-party claim with the other driver's auto insurance company
• You can file a lawsuit seeking more monetary compensation for more than just vehicle damage but also personal injury, pain and suffering and additional losses
The Importance of Having a Lawyer
Having a skilled personal injury lawyer on your side is crucial when you are injured in an accident with a driver who was distracted while behind the wheel. An attorney has the knowledge and experience of distracted driving laws in the state of Texas to fight for your rights and get you the maximum compensation that you deserve.
In many cases, an attorney will work with investigators and accident reconstruction experts to determine exactly how the accident occurred and to establish the fault of the distracted driver. Over the course of the investigation, the investigators will collect evidence and perform an inspection of any vehicles involved in the accident. Your attorney will also interview any witnesses and obtain cell phone records to establish distracted driving on the part of the driver who caused the accident.
Call our law offices today at any of our convenient locations and get a free consultation.
Arlington (817) 522-4451
Denton (940) 222-4060
Dallas (972) 362-6848
Fort Worth (817) 764-1375
Cedar Hill (972) 338-9427
McKinney (469) 522-3688
Lewisville (972) 354-4605
You can also contact us online by using our quick contact form.