The driver responsible for causing an accident is usually the one who is considered to be the one at fault. This person will be held accountable and will be liable for any injuries and property damage sustained during the incident. The other driver will file a claim with the insurance company of the driver at fault to recover from losses incurred. 
What if both parties were partially at fault? Can you receive compensation in such a case? A seasoned car accident attorney can help you determine who is at fault during a car crash and how to proceed with compensation claims.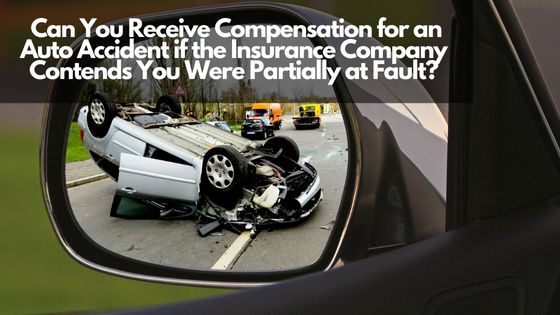 Several factors can impact your ability to file a claim with an insurance company, such as your percentage of fault. In this guide, you'll learn how Texas law determines the fault during a car accident. In addition, the discussion will also cover the effect of partial fault when it comes to pursuing legal action.
Who Should Pay for Damages?
All drivers in the State of Texas must carry liability insurance, which is used to pay for any damages incurred during a car accident. Insured drivers are held liable for any damages they cause, which is why determining who is at fault is crucial. Apart from filing claims with the other driver's insurance, the law also allows accident victims to file lawsuits for further personal or property damages.
Determining Who Is at Fault
Since the driver who caused the accident will be held liable, it is crucial to determine the liable driver and the percentage of the fault during an accident. An experienced car accident attorney can gather evidence to prove which driver was negligent.
Negligence means failing to act with reasonable care during an incident. It can be caused by distractions while driving, not paying attention to road conditions or failing to ensure the roadworthiness of one's vehicle.
A seasoned Texas car accident lawyer will use several sources as evidence to help you build your case:
Video footage from a dashcam or cellphone

Statements provided by witnesses on site

Forensic evidence

Police reports

Photos of the car crash from bystanders and first responders

Medical reports by attending physicians
Apart from the car accident attorney, insurance adjusters will also investigate the accident. They will pay special attention to determine who is at fault. This information will help them judge whether their company will pay for the damages.
They will also check if you were partially at fault for the accident. After the insurance adjuster determines your level of fault, they can recommend that your compensation be reduced. In worse cases, they may report that you shouldn't receive any compensation at all.
Receiving Compensation When You're Partially at Fault
According to Texas laws, you may not receive compensation for personal injury or property damage if you're more than 50 percent at fault during an accident. In this case, you may not file an insurance claim or take legal action against the other driver.
However, this doesn't mean you can't get compensation from your insurance company. If you have no-fault insurance coverage, you can still get some form of compensation to help you recover from your losses. Working with an expert car accident lawyer can help you process these claims and provide the necessary documentation.
Determining the degree of one's responsibility in a car crash is crucial in these cases. It will determine how much you can receive from your insurer. For instance, the amount you can claim may be reduced by 40 percent if you're 40 percent liable for the accident.
Schedule a Case Evaluation With an Expert Texas Car Accident Lawyer
If you were partially at fault in an accident, you could still win a claim from your insurance. You may also have the chance to file for legal action with the other driver who is at fault. 
An experienced car accident attorney can help you substantiate your claims and ensure that you obtain fair compensation for any injuries and car damages you have suffered. You need a professional who thoroughly understands how to handle any disagreement made by insurance adjusters.
Call the Law Offices of David Kohm today to get a free consultation. You may reach us at any of our convenient locations:
Arlington (817) 522-4451
Dallas (972) 362-6848
Fort Worth (817) 764-1375
Plano (972) 354-4602
Cedar Hill (972) 338-9427
McKinney (469) 522-3688
Lewisville (972) 354-4605
Frisco (972) 725-7681
Grapevine (817) 835-8677
Irving (972) 354-4610
Keller (817) 204-0904
Garland (214) 572-2251
Denton (940) 222-4060
Addison (972) 564-8108
You can also contact us online by using our quick contact form.