Motorcycle Accident Attorney
Motorcycle Accident Attorneys in Arlington & DFW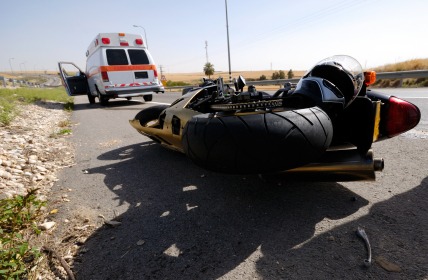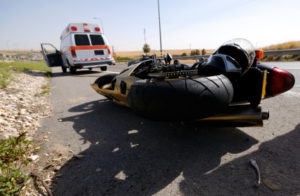 If you have ridden a motorcycle for very long then chances are you have had the misfortune of experiencing a close call with a driver that was distracted or felt they owned the road. Should the worst happen and you become a victim of a motorcycle accident, then you need to contact a qualified DFW motorcycle accident attorney who can deal with the insurance companies and get you the maximum compensation for your loss.
The Law Offices of David S Kohm represent motorcycle accident victims across the Dallas-Fort Worth area and surrounding communities. We are very experienced with the various injuries sustained in motorcycle crashes, and our team of personal injury lawyers and investigators are highly skilled at proving that the motorist who hit you is liable for the resulting damages.
Driver Negligence
A majority of all the motorcycle accident cases our personal injury attorneys work on, are the result of the other driver not seeing the motorcycle until it was too late. No matter how many hours, months, or years of experience you have riding a cycle, one thing remains constant, you can't control the other driver.  When a car or truck switches lanes, makes a wrong turn, speeds up to beat a yellow light, or misses that stop sign, if you're at the other end of the subsequent impact and damage, there's not much you can do.
The Arlington & DFW motorcycle accident attorneys at the David Kohm law offices handle a lot of motorcycle accidents here in the DFW area. Our team of Arlington & DFW motorcycle accident attorneys and investigators work on your behalf to prove the negligence of the driver of the motor vehicle.  No matter what excuse is given, failing to yield, speeding, sun in their eyes, using a cell phone or other mobile device, or the other driver didn't see your motorcycle, we are here to get justice.  We talk to witnesses and may bring in professionals to analyze skid marks, dents, timing of traffic signals and other evidence to reconstruct the crash.
Get the Largest Reimbursement for Your Damages
We have extensive experience dealing with serious injuries from motorcycle accidents: head injuries, spinal cord injuries, fractures or broken bones, road rash, lacerations, paralysis, and scarring.  Our lawyers work with your doctors, physical therapists, surgeons and other medical professionals to prove the extent of your injuries and we will seek the maximum settlement to reimburse you for your medical expenses, lost earnings, lasting disability, and pain and suffering.  If you have lost a loved one as a result of a motorcycle wreck, we will seek compensation on behalf of the family under wrongful death.
Auto Accident Assistance
Recover property damage
Recover lost wages
Recover car repair expenses
Rental car assistance
Take action today, contact us and if you can't come to us, we will go to your home or hospital.
Contact us online or call our knowledgeable Arlington & DFW motorcycle accident attorneys at the Law Offices of David S Kohm for a free case evaluation.
Se habla ingles y español. Llame hoy a las officinas de David Kohm, Arlington y DFW abogados de accidentes con experiencia.