Texting While Driving Accident Attorney
Texting While Driving Accident Attorney in Arlington & DFW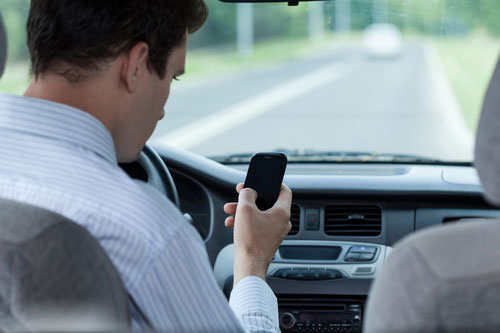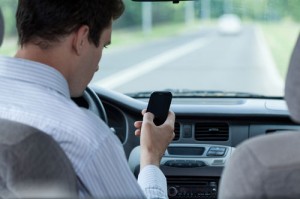 Every day, our texting while driving accident attorneys represent clients who have been involved in a car accident in which the other driver was using their cell phone.  Recently, the U.S. Department of Transportation (DOT) held a national summit featuring statistics compiled as a result of distracted driving. From the results that were reported, there has been an increasing amount of serious accidents involving drivers who were texting while driving or using their smart phones. As a result of the increased numbers of cell phone accidents, some cities are now enacting laws making it illegal to use a cell phone while driving.
The list of distractions continually grows and cell phones will be added to the list. Here are some of the distractions that are part of the DOT's studies.
•    Changing the radio station
•    Eating while you're driving
•    Putting on makeup in your mirror
•    Trying to read a map
•    Talking with your spouse or children
•    Crying children
Cell phones are now a part of this list, especially when using GPS functions. As many distractions as there are in the car, there are a lot of distractions outside the car. Other accidents,  road work crews, bad weather, and the list goes on.
When you start thinking about the right texting while driving accident attorney to advise and represent you after a serious or fatal accident, look for a trusted firm with experience handling these types of complex cases. You can be sure that through the discovery process and investigation our law firm will document the other driver's cell phone use at the time of the accident.
Our attorneys have many years of auto accident experience and resources, handling thousands of personal-injury cases in the Dallas-Fort Worth area. We have represented clients with both minimal and serious injuries involving accidents with distracted drivers. We rely on the expertise from our trusted network of investigators, medical and accident reconstruction experts who help us build strong cases for compensation by our attorneys.
Contact us online by completing our Free Evaluation Request form. We will come to your home or hospital to make the process as easy as possible for you.
Auto Accident Assistance
Recover property damage
Recover lost wages
Recover car repair expenses
Rental car assistance
Se habla ingles y espanol. Llame David Kohm, Dallas-Fort Worth abogado de accidentes.