Know the Extent of Your Auto Insurance Coverage
When a person is searching for car insurance, they will have to decide on the limits of their policy. Limits determine the most money an insurance company will pay when a claim is made after an accident. Once an insurance company pays their policy limits, they may no longer be legally required to pay any more on the claim. This can happen even if their payments don't completely cover expenses associated with injuries or damage caused in a car accident.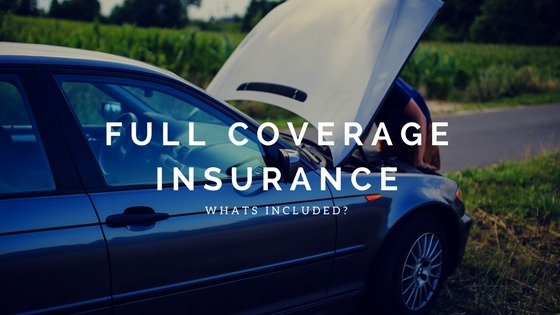 Determining Coverage Limits
There are a number of factors a person should take into consideration when determining their car insurance coverage. Should a person have a high net worth, they should consider paying for higher coverage limits. If they are in an accident, an individual could go after them in court to get money beyond what they've been paid by a policyholder's insurance company. A person's coverage limits may also be determined by how much they can afford to pay in monthly premiums. Where a person resides is also a major factor. Individuals who live in a city have a greater chance of being in an accident when compared to others who live in suburban or rural areas. The number of drivers in a household should also be a consideration when determining coverage limits.
Deductible
This is the amount of money a person will have to pay out of pocket before their insurance company will start to pay on a claim. Should a person have a high deductible, they may have to pay a lower monthly premium. When determining policy coverage limits, the deductible should be based on a person's income as well as how much they can afford in a monthly premium.
Limits of Liability
Each state establishes its own coverage limits for liability coverage. This will cover bodily injury and property damage that occur in a vehicle accident. Property damage liability is the amount a driver's insurance company will pay to repair the damages they caused to another driver's vehicle. There is also injury liability limit per person. This is the maximum amount an insurance company will pay for each person who becomes injured in an accident caused by their policyholder. There is also bodily injury liability per accident. This sets the limit on the total cost an insurance company will pay for all the medical expenses accrued by all the people injured in an accident caused by their policyholder. A person needs to have these limits in an amount that makes them feel comfortable. Incomes change and it's also important to have an auto insurance policy that reflects any changes in income, vehicle type or residence.
Lower Limits
People pay for auto insurance to protect their property and assets against loss from an accident. Should a person not have many assets and an older vehicle, they can consider paying lower insurance coverage limits. This is also appropriate if a person doesn't do much driving and lives in an area with a low population density.
Affordability
Insurance experts advise a person pay for as much car insurance coverage as they can reasonably afford. There is no way to know the extent of damage or medical costs a possible future car accident will involve. A person will always be responsible to pay for everything their insurance company does not cover. Should you be involved in a vehicle accident and want to know the value of your claim, you will need to contact an experienced attorney.
Contact
Call our law offices today at any of our convenient locations and get a free consultation.
Arlington (817) 522-4451
Denton (940) 222-4060
Dallas (972) 362-6848
Fort Worth (817) 764-1375
Cedar Hill (972) 338-9427
McKinney (469) 522-3688
Lewisville (972) 354-4605
You can also contact us online by using our quick contact form.