According to the Texas Department of Transportation, 239,539 individuals were injured in motor vehicle crashes in 2021 alone. However, what some people don't know is that a car accident doesn't have to be a serious crash for it to result in injuries. Even minor accidents, such as fender benders, can cause bodily harm to drivers and passengers. 
A rear-end collision, parking mishap, or sideswipe accident might only cause a busted headlight, a dent, or a cracked windshield. However, even if the damage from these accidents is minor, that doesn't necessarily mean that the vehicle's occupants are unharmed. Even low-impact accidents can severely injure drivers and passengers.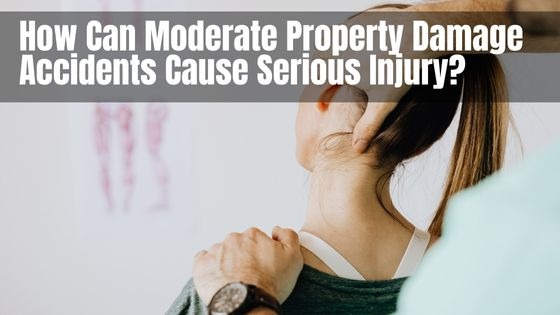 While most injuries from low-impact accidents and fender benders, such as a mild case of whiplash, will heal with rest and pain medication, some require surgery and long-term treatment. While these injuries can be debilitating, insurance companies often argue otherwise, making it difficult for accident victims to get the compensation they deserve. 
A trusted car accident attorney with experience building personal injury claims may help victims recover damages sufficient to cover their treatment costs. Additionally, a car accident lawyer will work hard to help their client recover noneconomic damages for the pain and suffering they've experienced due to the accident. 
Neck Injuries From Car Accidents
Car accidents, even at low speeds, can result in various injuries to the neck and spine. The following are some examples: 
Whiplash:

If the head is forcefully thrown backward and forward, as in a rear-end collision, it could result in injury to the muscles, nerves, and ligaments of the neck as well as the spine. 

Herniated Disk:

A car accident that results in force exerted against the back could cause a herniated disc, a painful condition that affects the spine. Symptoms of this condition include sharp, severe pain in the lower back, neck, buttocks, and arm. To recover from a herniated disc, a car accident victim would likely need medication, physical therapy, or surgery to remove the damaged disk if conservative treatments don't work. 
Injuries aren't always immediately apparent. In fact, in some cases, it could take days or even weeks before symptoms manifest. One example is a traumatic brain injury. This condition, often caused by a blow to the head or other parts of the body, has signs that don't manifest until later. These include minor to severe physical and psychological symptoms. 
What Whiplash Victims Should Do 
Individuals who are suffering from the injuries they've sustained as a result of a car accident have recourse under the law to pursue damages for:
Medical expenses

Lost wages

Physical pain and suffering 

Mental anguish
However, it is critical for car accident victims to hire a car accident attorney they can trust with their case. Otherwise, it would be difficult to build their case and secure damages. 
Hiring an experienced car accident attorney is crucial. A car accident lawyer with expertise and a solid track record with similar cases is best equipped to help victims of low-impact vehicle accidents. What's more, a car accident lawyer can call on biochemical and reconstruction professionals, doctors, and other experts to help establish how the accident resulted in the victim's injuries. 
At The Law Offices of David Kohm, we know the best way to approach cases such as these. You can rely on us for guidance throughout the entire process, from finding evidence to negotiating settlements and beyond. 
Let us talk about your legal options. Call The Law Offices of David Kohm today at any of our locations to get a free consultation.
Arlington (817) 522-4451
Dallas (972) 362-6848
Fort Worth (817) 764-1375
Plano (972) 354-4602
Cedar Hill (972) 338-9427
McKinney (469) 522-3688
Lewisville (972) 354-4605
Frisco (972) 725-7681
Grapevine (817) 835-8677
Irving (972) 354-4610
Keller (817) 204-0904
Garland (214) 572-2251
Denton (940) 222-4060
Addison (972) 564-8108
You may also fill out our quick contact form. One of our representatives will reach out to you as soon as possible.