Being involved in an accident is always an unpleasant experience, especially if you come out of it with physical and material damages. However, seeking justice must be a priority and the best way to get the compensation you deserve is through the help of a personal injury lawyer.
But how do you know that a particular professional is capable of solving your legal problems? The answer is through a consultation. During this meeting, you will give the lawyer as much information as possible about your case so they can help you file a legal claim against the responsible party. In addition, an experienced personal injury attorney can answer all your questions and ensure that the legal process goes seamlessly. 
Whether you need a legal team for a short period or extended time frame, a lawyer can help you make informed decisions in building a stronger case. They work for you and are always prepared to leverage their judgment and expertise.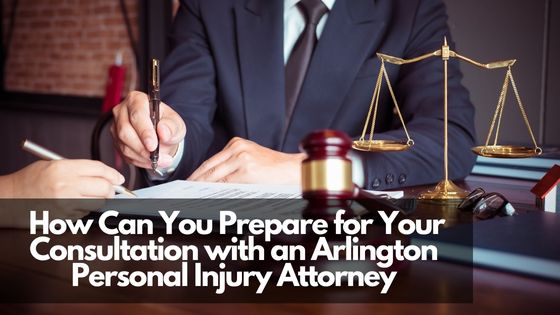 Secure the Right Documents for Consultation
To ensure you get the most out of your consultation, you must bring essential documents for the lawyer to review. But when it's your first time filing a claim, likely, you don't know what to prepare. Therefore, we have compiled a list of documents to make it easy for you. Present the following documents to your injury attorney during your first meeting: 
Medical records

Medical bills

Medical prescriptions and costs

Car repair costs

Police reports

Contact information of witnesses

Photographic evidence of the accident

Current and future care plans

Insurance information

Documentation of missed work
The list might be extensive, but these documents are vital to build a solid case. In addition, having all the necessary paperwork ensures you and your personal injury lawyer are on the same page from the beginning, effectively avoiding potential pitfalls down the line.
Ask Questions to Your Personal Injury Attorney
Once you have all the needed documentation outlined above, you must also prepare a list of questions to ask your attorney. Asking the right questions is a demonstration of your commitment to the case and your dedication to getting justice. It also shows if the lawyer you are meeting with is the right person to represent you in court.
Here are some questions to ask a personal injury attorney, so you feel more confident about entrusting them with your case:
How long have you been in legal practice?

How many similar cases have you won?

What are the usual outcomes for cases like mine?

How much are your fees?

What is fair compensation for my case?

Will you be personally handling my case?

Will I be able to contact you directly and ask for updates about my case?
Asking the questions allows you to get to know your legal representative better and how they can help you win your case in court. But at the same time, they will also be asking you questions, so you must be prepared to answer tough ones like hard-to-remember details about the accident.
The Importance of Full Disclosure
Law is complex, where seemingly unrelated issues might overlap. Therefore, it is imperative to be transparent about the entire incident.
You might be asked if you were using your cell phone during the accident or if you have been involved in a personal injury case in the past. These probing questions might sound like they insinuate your liability, but their purpose is to gather as many details as possible regarding the accident. Therefore, giving a clear and honest answer is essential so your personal injury attorney can build a case without any loopholes. 
Plus, you don't have to worry about the information being leaked. Personal injury lawyers treat the information gathered from consultations as confidential.
What Do You Get From a Free Consultation?
Being involved in an accident entails a lot of questions, especially if it's your first time experiencing it. A free consultation with an experienced legal firm is the best way to get all your inquiries answered. In addition, it is a perfect opportunity to get to know each other better and discuss how we can create a case with the best chances of winning. 
The team at David Kohm is always prepared to accommodate you and guide you in getting fair compensation for the material and physical damages you sustained. Call the Law Offices of David Kohm at our convenient locations today and get a free consultation.
Arlington (817) 522-4451

Dallas (972) 362-6848

Fort Worth (817) 764-1375

Plano (972) 354-4602

Cedar Hill (972) 338-9427

McKinney (469) 522-3688

Lewisville (972) 354-4605

Frisco (972) 725-7681

Grapevine (817) 835-8677

Irving (972) 354-4610

Keller (817) 204-0904

Garland (214) 572-2251

Denton (940) 222-4060

Addison (972) 564-8108
You can also contact us online by using our quick contact form.