When considering the adoption of a stepchild, it is important to think about your rights as a parent if you and your spouse were to divorce. If you have not legally adopted your stepchild, you may face trouble when fighting for custody of these children down the road. As a stepparent, you have an emotional bond with these children, but ultimately, you are not their biological parent. Legally, stepparents do not not automatically have rights to their stepchildren if they have not adopted these children. If you are a stepparent and have adopted your stepchildren, but you are now going through a divorce with the biological parent it is important that you speak with an experienced child custody attorney.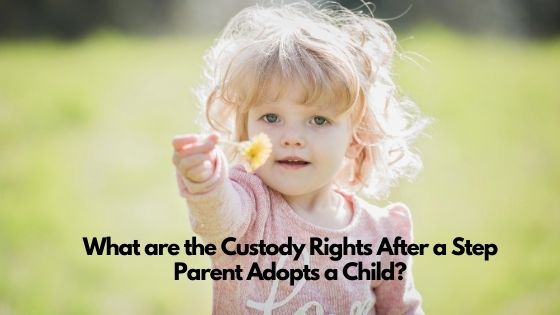 Do You Have Parental Rights if You are the Adoptive Parent?
If you have adopted your stepchildren, then you are also their legal parent and have the same rights regarding custody as the biological parent who retained their custody of the children. If you and your ex-spouse divorce, then the discussion of child custody is essentially the same as that of two biological parents. However, it is important to note that when adopting stepchildren, there is an extensive process which involves litigation and can become contested if both biological parents do not consent. Additionally, the adoption of a stepchild removes the responsibilities of a non-custodial parent, including their responsibility to pay child support. Once you have adopted your spouse's children, you are then legally responsible and entitled to the same rights as a biological parent. Therefore, in the event of a divorce an adoptive parent could potentially pay child support for their adopted children to the biological parent.
Even if one parent wins primary physical custody of the child, both of the parents are still the child's parents. Even if a parent occasionally misses parenting time or child support payments, as long as they have some involvement in the child's life, even just financially, the court is unlikely to terminate a parent's rights in favor of a stepparent. The courts presume that it's best for a child to have a strong relationship with both of their parents after the divorce.
Who Has to Consent an Adoption?
When the child's other biological parent agrees to the step-parent adoption, it's quite simple. If the biological parent allows the adoption to go through, it can be as simple as preparing the necessary paperwork and filing it properly. You must notify the child's other biological parent that you want to adopt the child. If the parent agrees, they can complete paperwork that notifies the court that they consent. If they agree, finalizing the adoption paperwork is typically routine.

What happens if the other parent doesn't allow the adoption to proceed? While it makes the adoption more difficult, there are still some circumstances where the court may approve an adoption over a biological parent's objection. For the court to approve an adoption despite a parent's protest, the biological parent must have been absent from a child's life for several years.

In addition to their physical absence, they must not have provided any financial support during that time. The court may schedule hearings and accept evidence in order to decide whether to approve the adoption.
Do I Need to Pay Child Support if I am an Adoptive Parent?
Whether or not a parent has to pay child support depends on what the court determines to be in the best interests of the child. If you are an adoptive parent, you are considered the same as a biological parent.

In determining the best interests of the child, the court will consider evidence relating to a wide array of factors including: physical and emotional needs; physical and emotional danger; stability of home; plans for child; cooperation between parents; parenting skills; who was the child's primary caregiver; the child's preferences if the child is 12 or older; geographic proximity of the children; keeping siblings together; false reports of child abuse; and fitness of each parent (including abuse, physical force and family violence).

Typically the parent who is awarded the right to designate the primary residence and/or has possession and access to the child a majority of the time is the recipient of child support.

If you would like to speak with an experienced child custody lawyer, please call our law offices today at any of our convenient locations and get a free consultation. 
Arlington (817) 522-4451
Dallas (972) 362-6848
Fort Worth (817) 764-1375
Plano (972) 354-4602
Cedar Hill (972) 338-9427
McKinney (469) 522-3688
Lewisville (972) 354-4605
Frisco (972) 725-7681
Grapevine (817) 835-8677
Irving (972) 354-4610
Keller (817) 204-0904
Garland (214) 572-2251
Denton (940) 222-4060
Addison (972) 564-8108 
You can also contact us online by using our quick contact form.