Sustaining physical or property damages from a car accident is challenging, but the situation is more difficult when your auto insurance company doesn't fulfill the end of its contract. 
Auto Insurance companies have premiums that are often costly, and they also have standard company policies when handling claims that can result in significant obstacles for the claimant. Issues such as demanding additional documentation and presenting technicalities concerning the claims are typical for difficult companies when processing submissions. These are termed "bad faith" companies in the legal industry, and many attorneys have dealt with them regularly.  
The typical claimant is unaware of the issues that a car insurance company can present to make them leave or accept a substantially lower settlement offer than the claim could carry. 
Your auto insurance company should investigate, negotiate and settle claims in good faith. When an insurance company is presenting you with difficulties, it is a red flag, and you should contact a car accident attorney immediately.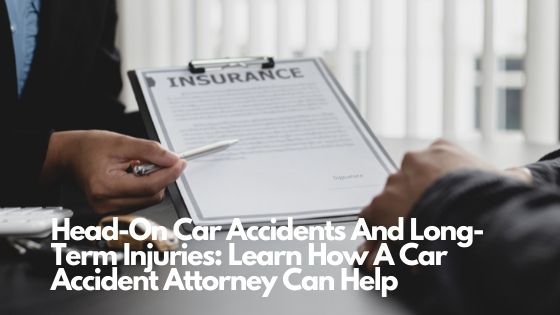 Understanding Bad Faith
There are specific rules auto insurance companies must follow when an accident claim is filed. One of the most crucial policies to be upheld is the timely investigation and quick response to the claim. Unfortunately, bad faith insurance companies will look for any technicality in the investigation, attempting to overstate a defense or use it to their benefit instead of the claimants. 
Unreasonable delays are a common bad faith tactic. There are insurance companies that drag out the time to investigate, which is an attempt to get the policyholder to give up on pursuing their claim.
The insurer should disclose all information relating to the insurance coverage. This may sound like a common practice, but auto insurance companies often don't reveal the claim's total value to the injured victim, so they don't have to pay the full amount.  
These are all examples of what could be seen by the court as bad faith, and an experienced car accident attorney has the legal knowledge to craft a case for bad faith in addition to the original claim when specific facts are present. A seasoned car accident lawyer understands when auto insurance companies are attempting to violate the rules of claims handling, and they can position your case for gaining your rightful claims when bad faith is apparent. 
Negotiating With The Insurance Claims Adjuster
It is essential to retain all documentation associated with an auto accident. This list includes medical bills, travel expenses to and from the doctors, pay stubs from work before the accident and any other generated costs. These are special damages, also known as economic compensatory damages. They can be calculated in specific dollar amounts and this sets the base for what is included as non-economic compensatory damages for pain and suffering resulting from any accident injuries. 
The general damage component of the claim is what the adjuster wants to avoid or reduce. They can be challenging when they think the claimant will not retain legal counsel. If you feel that your situation is being handled poorly by the adjuster, mention that you plan on working with a can accident lawyer. 
Comparative Negligence Denials
Auto insurance adjusters often deny a claim based on comparative fault, especially in Texas, where modified comparative negligence is used. The bar for financial recovery is 51 percent in Texas, which encourages claims agents to deny or significantly reduce settlement offers when a claim is submitted. This is speculation on the part of the insurance company representative, as a jury determines official comparative negligence percentages if a case goes to court. 
Details can make a significant difference in the outcome of a case, and many adjusters will want a high-value claim determined in court in many instances. However, when the fault is obvious, they want to settle the case quickly in hopes of a lowered settlement. 
Contact David Kohm Law Offices
Never accept a low offer from an auto insurance claims agent without first discussing the claim's terms and circumstances with a car accident attorney. Working with legal professionals at The Law Offices of David Kohm ensures that you have an experienced advocate on your side throughout the entire ordeal. You only have one opportunity for a rightful claim, and it is vital to make it count to get the compensation you deserve. 
Call the Law Offices of David Kohm today at any of our convenient locations and get a free consultation. 
Arlington (817) 522-4451

Dallas (972) 362-6848

Fort Worth (817) 764-1375

Plano (972) 354-4602

Cedar Hill (972) 338-9427

McKinney (469) 522-3688

Lewisville (972) 354-4605

Frisco (972) 725-7681

Grapevine (817) 835-8677

Irving (972) 354-4610

Keller (817) 204-0904

Garland (214) 572-2251

Denton (940) 222-4060

Addison (972) 564-8108
You can also reach us through our website's contact form.