Online divorce has changed the landscape of relationships. It changes the way that people meet, evaluate and ultimately choose their spouses. More relationships begin online today than ever before. Along with the many other ways that online dating changes the landscape, online dating can also have an impact on divorce proceedings.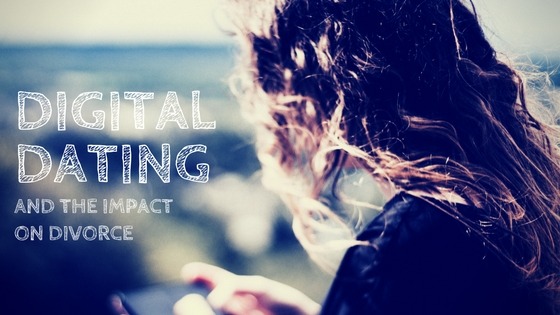 Fault In Divorce
In Texas, a divorce can be based on a general breakdown of the marriage. The court may call this insupportability. However, a Texas divorce can also be based on fault. One of the grounds of fault may be adultery. Within the landscape of a Texas divorce, online dating can be a big question mark for spouses who wonder when they can begin dating again after their marriage is irretrievably broken.
Why Online Dating Matters
Online dating matters in the Texas divorce landscape because online dating provides valuable evidence. If your spouse is cheating on you, what they post online may provide proof. You may not need to hire a private investigator. The proof that you may need of your spouse's cheating may be right online.
Gathering Proof
In a divorce involving adultery, you need to gather proof of what you want the court to know and consider. Proving adultery may be as simple as asking your spouse to admit to what they've done. You can officially ask your spouse questions under oath using either a deposition or written questions that you formally submit to them or their attorney. Questions might include asking whether the other spouse has accounts on any dating websites. You might ask them what dating websites they've visited. The exact questions you ask can depend on what you suspect is going on in your case.
You can also demand records including online information. You can prepare a subpoena directly for the dating website itself. You can confront your spouse with any screenshots of photographs that you're able to gather. Once you have proof of your spouse's conduct, you can use the information to build your case to tell the court the story of how you arrived in divorce court and what you're asking the court to do in order to do justice in your case.
If Your Spouse Admits Adultery
If your spouse admits that they've committed adultery, it's relatively easy to admit the evidence into court. What the other spouse says is called an admission. Anyone can testify to the things that the other spouse says to other people. You can offer the testimony yourself, or you may call anyone who has heard it directly. They can't properly raise an objection to the evidence because they're the one who made the statement. You can simply tell the court what they said and ask the court to weigh the evidence appropriately in the case.
If Your Spouse Doesn't Admit Adultery
Even if your spouse isn't honest about their behavior, you can present the evidence of their online activity. You should work carefully with your attorney in order to determine how to enter this type of evidence into your hearing. Your spouse doesn't have to admit that the adultery occurred in order for the court to find that it's true. Your attorney can help you determine the best way to build and present your case.
The Role of Online Dating In Divorce
Online dating can significantly change the outcome of a divorce proceeding. Online records can provide proof of adultery if you have an experienced divorce lawyer on your side. That proof may be enough to encourage the other side to reach a fair settlement. In other cases, you can carefully build your case and present it to the judge. Online dating doesn't stay in the online world. Users should beware that what they do online may end up working against them in divorce court.
Work With Our Team
Call our law offices today at any of our convenient locations and get a free consultation.
Arlington (817) 522-4451
Denton (940) 222-4060
Dallas (972) 362-6848
Fort Worth (817) 764-1375
Cedar Hill (972) 338-9427
McKinney (469) 522-3688
Lewisville (972) 354-4605
You can also contact us online by using our quick contact form.